Juneberry & Collagen Hydrating Cream Cleanser
${highlightedIngredientGroup.functionGroupName}
${ingredient.ingredientName}
Ingredients
Click or Tap an Ingredient to Learn More
${functionGroup.functionGroupName}
${currentIngredientProductData.ingredientName}
Definition: ${currentIngredientData.definition}
${currentIngredientProductData.retailerNote}
, ${attributeData.attribute}
Powered by ClearForMe
How To Use
Apply to wet or dry skin, massage over face and rinse clean, paying particular attention to dry or congested areas.
Alpyn *Glow* Tip
Leave on as a mask for up to 5 minutes for a deeper, more hydrating cleanse. Gently remove with a damp washcloth—and be amazed at what comes off.
What is a cold cream cleanser?
A rich cream used for softening and cleansing the skin using an emulsification of oil in water to present a sensation that is cool to the touch when applied. Learn more about the origins of our NEW Juneberry & Collagen Hydrating Cream Cleanser.
Formulated Without
Phenoxyethanol · Parabens · Formaldehyde Donors · MEA/DEA/TEA · Palm Ingredients · Sulfates · Synthetic Dyes, Colors and Fragrance · Phthalates · Petrochemicals · PEG's/ PPG's · Metallic Aluminum · Triclosan · Talc · Mineral Oil · Petrolatum · Gluten · Fragrance
HOW TO RECYCLE
Recycle outer packaging as paper. When you have finished the product, rinse the empty glass jar, remove label and recycle as glass. Discard label, cap and disc as waste.
US and Canadian customers can return hard-to-recycle Alpyn Beauty items (such as caps and pumps) via a local Pact collection bin. If there are no collection locations nearby, you can participate in the Pact mail-back program instead, by mailing a minimum of 5 product components, from any participating brands, back to Pact.
Use this link to visit Pact and locate a collection bin or purchase a return label.
Pact charges £4.00 per mail-back return to help cover expenses, but they'll send you a £8.00 Alpyn Beauty code after you purchase a mail-back label!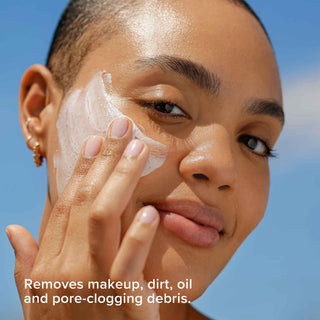 ANTIOXIDANT PROTECTION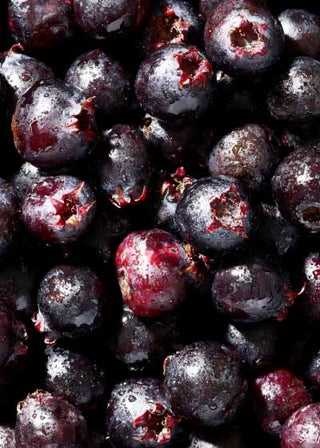 Wild Juneberry
Antioxidant-packed superberry softens and smooths.
HYDRATES
Plant-Based Collagen
Hydrates and supports the appearance of skin's moisture barrier.
EXFOLIATES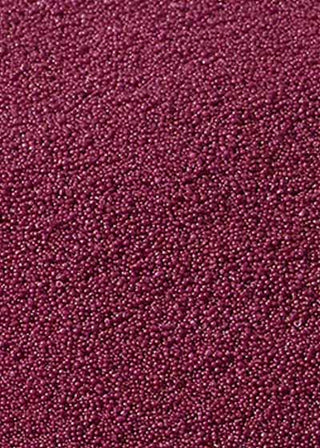 Circular Jojoba Beads
Gently buff away dryness and the appearance of skin-dulling impurities.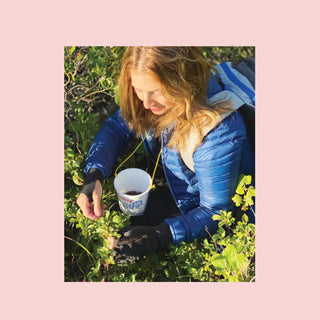 Wildcrafted Ingredients
The hardest-working, most resilient plants—sustainably harvested in the mountains of Jackson Hole, Wyoming.