Wild Nettle & Niacinamide Firming Serum
${highlightedIngredientGroup.functionGroupName}
${ingredient.ingredientName}
Ingredients
Click or Tap an Ingredient to Learn More
${functionGroup.functionGroupName}
${currentIngredientProductData.ingredientName}
Definition: ${currentIngredientData.definition}
${currentIngredientProductData.retailerNote}
, ${attributeData.attribute}
Powered by ClearForMe
Real Results
In a consumer-testing panel of 30 subjects, over a period of 21 days:
100% found the overall clarity of their skin was improved
90% agreed their skin felt firm to the touch
90% agreed their fine lines and wrinkles were less noticeable
Formulated Without
Phenoxyethanol · Parabens · Formaldehyde Donors · MEA/DEA/TEA · Palm Ingredients · Sulfates · Synthetic Dyes, Colors and Fragrance · Phthalates · Petrochemicals · PEG's/ PPG's · Metallic Aluminum · Triclosan · Talc · Mineral Oil · Petrolatum · Gluten · Fragrance
HOW TO RECYCLE
Recycle outer packaging as paper. When you have finished the product, rinse the empty glass bottle, remove label and recycle as glass. Discard label and dropper as waste.
US and Canadian customers can return hard-to-recycle Alpyn Beauty items (such as caps and pumps) via a local Pact collection bin. If there are no collection locations nearby, you can participate in the Pact mail-back program instead, by mailing a minimum of 5 product components, from any participating brands, back to Pact.
Use this link to visit Pact and locate a collection bin or purchase a return label.
Pact charges £4.00 per mail-back return to help cover expenses, but they'll send you a £8.00 Alpyn Beauty code after you purchase a mail-back label!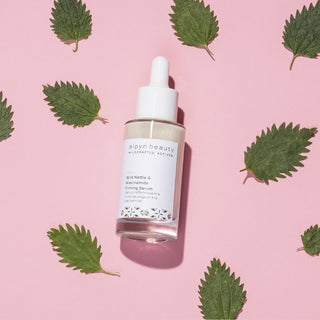 Hydrates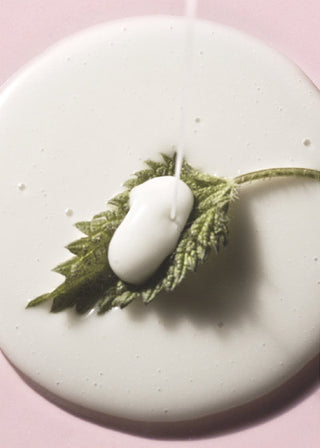 Nettle Extract
Targets Fine Lines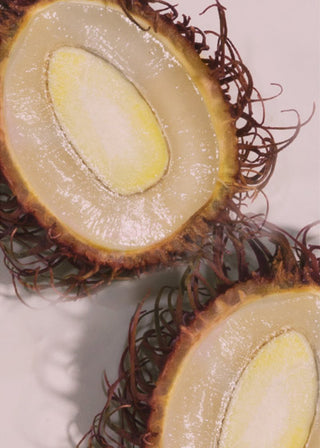 Rambutan Extract
Enhances radiance and reduces the look of fine lines.
Fades Dark Spots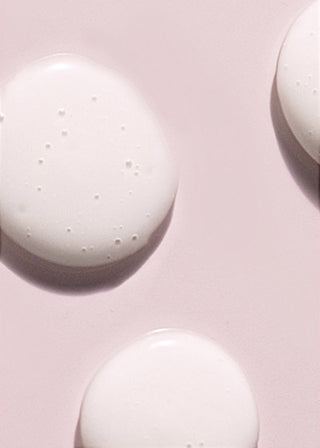 Niacinamide
Eases the look of pores and dark spots for smoother texture and tone.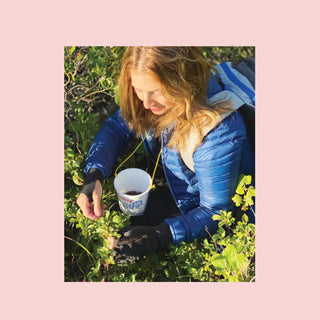 Wildcrafted Ingredients
The hardest-working, most resilient plants—sustainably harvested in the mountains of Jackson Hole, Wyoming.